MultiSense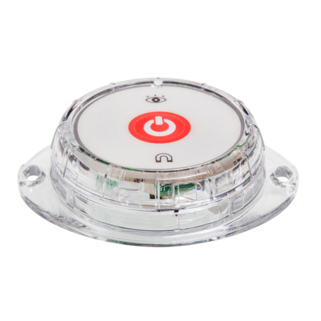 The MultiSense is an innovative, smart and compact monitoring device, which includes a range of internal embedded sensors for:
Temperature
Relative humidity
Light
Impact
Movement
Orientation
Change
Magnetic (door/window open/close status), and more.
DataInTrans is a window to this crucial multi-source data – allowing you to make better data-driven decisions, reduce risk, and drive operational efficiency. For example, check crate humidity without opening crate lid or send alerts when temperature goes above a certain threshold.
The MultiSense communicates via 2.4GHz short range frequency communication protocol to the CelloTrack Nano device or any other hub that supports the same RF communication protocol.
Features
The MultiSense offers real-time visibility, security and awareness of cargo and asset location, in addition to the condition, problems and delays throughout the supply chain.
Real-time checking
Detects a variety of environmental and physical conditions using the MultiSense sensor transmitter.
Notifications
Provides on-the-fly alert notifications enabling you to take proactive actions whenever required.
Multi-Source
One MultiSense device for many different environment sensing capabilities.
IIoT and logistics applications
The MultiSense uses 4GHz short range RF based – the common protocol used in the IoT industry. This makes it suitable for a variety of applications.
Security – prevent cargo and goods theft
Monitoring – Cargo environmental condition e.g. Chilled products in refrigerators
"Chain of Custody" – who is responsible for the cargo at any given time
Tracking – Real-time location
Integration
An easy integration with a wide range of Hubs (CelloTrack Nano, smartphones, tablets and OEM hubs).
Compliance
Compliance with IP 67 (dust and water jets).
Designed to meet EN12830 and EN13485 standards.
Compliance with GDP – Good Distribution Practice (Europe, US).