Nano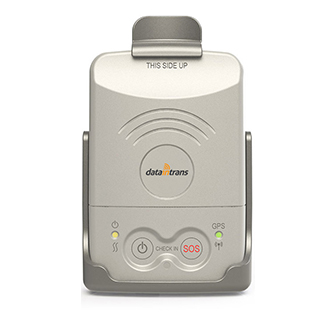 Whether monitoring humidity in a cooler truck or tracking movements of a security guard – CelloTrack Nano sensors gather real-time data you can analyse via the DataInTrans dashboard.
The CelloTrack Nano enables real-time as well as offline monitoring of the location and condition of cargo, assets and goods, including specific alerts related to issues and delays, using its internal sensors and the capability to track a wide area of remote wireless sensors around it.
The device ensures continuous recording, event-triggered logic and 'management by exceptions' through flexible programming of business rules to eliminate supply chain mistakes, avoid delays or damages, and reduce insurance expenses.
In addition, it prevents theft, losses or misplacements by using proximity, tampering and location monitoring throughout the entire supply chain.
The CelloTrack Nano device offers flexibility and scalability is it can operate independently, using its internal sensors or as part of a wireless sensor network using a varied number of MultiSense, depending on the specific requirements.
Features
As a logistics management IoT solution based on wireless, the CelloTrack Nano provides all the features you need to manage cargo and mobile assets effectively.
CelloTrack Nano hub
Embedded with GNSS and Cellular modems with internal sensors: temperature, barometric pressure, sound, tampering, impact, geo fencing, movement, light, man down.
MultiSense
Tracks temperature, humidity (MultiSense TH), magnetic (door/window status), impact/free fall, movement and light.
IoT platform
Pointer's powerful end-to-end solution is designed in a modular form (HW/SW/cloud-based server, mobile SDKs & apps and connectivity).
Communication
Communicates with backend server via cellular communication (2G/3G/4G networks) for remote monitoring.
Automatic Airplane Mode
The CelloTrack Nano unit, based on the analysis of its internal multiple sensors, identifies that the flight has commenced and automatically shuts down RF transmissions after take-off and during the entire flight. The CelloTrack Nano logs all events internally and transmits those events upon landing.
Normal transmission mode is automatically renewed as soon as the airplane is completely still. This unique feature complies with FAA and IATA guidelines.
Compliance
Compliance with cold chain standards and regulations – GDP for pharmaceuticals, EN12830 and EN13485 for transportation of perishable goods.
Mounting
Cradle with belt clip adapter, magnet, strip, double-sided adhesive